Founded by Kenyan-American Elizabeth Njoroge, Eliza Christoph focuses on empowering and supporting women and girls in Kenya by creating jobs, paying a fair wage and offering benefits.
Dating back more than 100 years ago in East Africa, women handmade their clothes for everyday life and special occasions at home and passed on the tradition of sewing and tailoring to their daughters. Today, Kenyan women artisans carry on this traditional skill of handcrafting clothing in their homes and small tailor shops, creating clothing from a vividly decorated traditional fabric called Kitenge or waxed cotton. These exquisitely designed pieces are worn for everyday life, special celebrations, and holidays. At Eliza Christoph, we foster and support the continuation and growth of the Kenyan cloth-making tradition, ensuring the legacy of Made in Kenya.
To support the exceptional artisans in Kenya, we passionately believe in paying a socially sustainable fair wage and benefits, improving women and their communities' livelihood. We have carefully recruit and retain the most skilled individuals for our company-owned factory in Kenya. Many of our pieces' unique detailing is made possible by artisans' traditional hand-stitching techniques and careful craftsmanship.
The exceptional quality of handwork in Kenya is pure luxury, and we want the rest of the world to experience it with us.
Read More: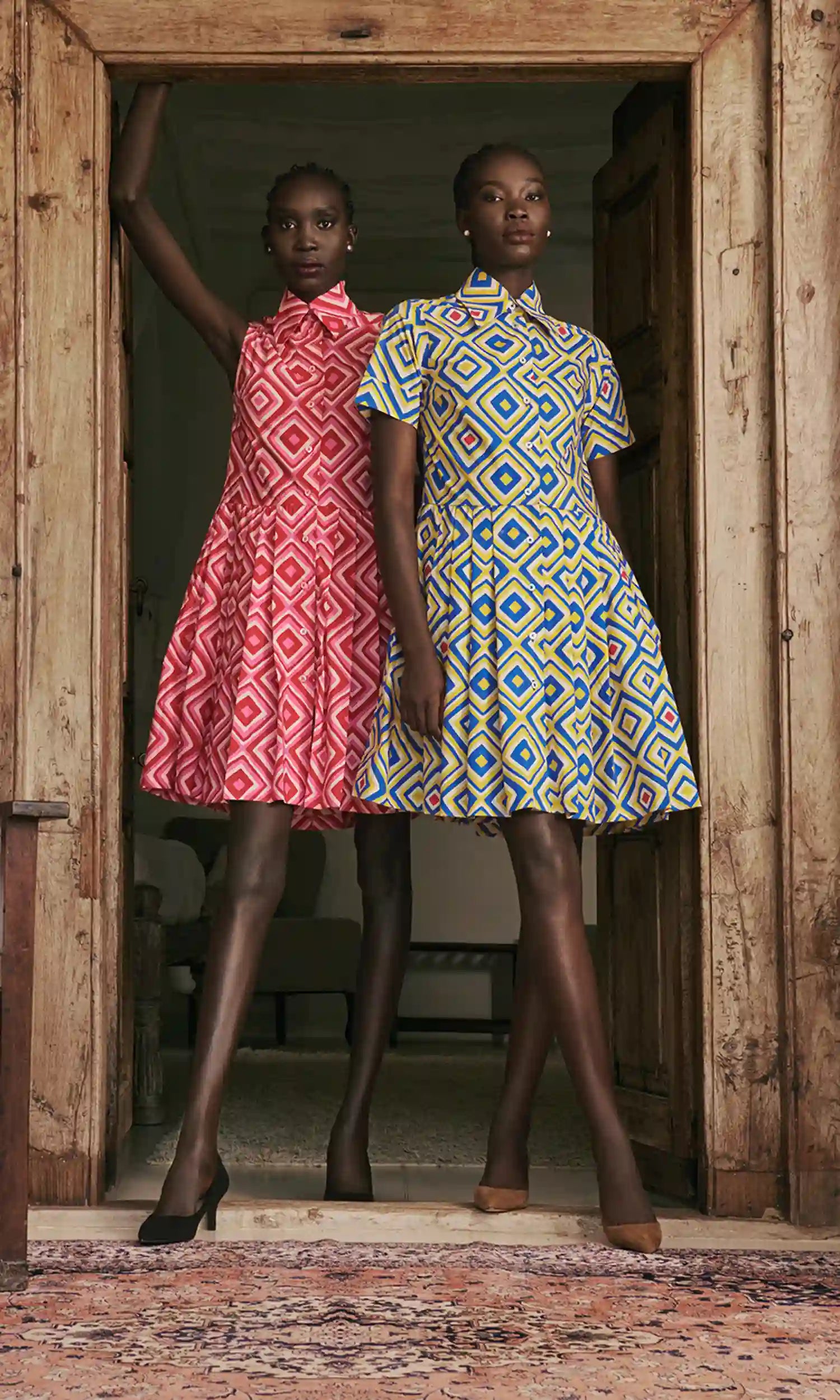 Our EC Foundation works with a Kenyan-based community trust to sponsor young women to enter sewing academies to develop their artisan skills. Equipped with the proper training and mentoring, these women later find jobs or start businesses to sustain their families and themselves.
For clothing and accessories made in Italy, a portion of the profits go back to the communities where our Artisans live and work.
Discover our
Dresses
Kaftans
Skirts
Pants
Shirts
Silk Scarves